Citizens celebrate the toppling of Omar al-Bashir in Khartoum. (cc) AlAdwaa. Online | Mohamed Hilali | April 11, 2019
December 2018, marks the beginning of a national uprising in Sudan that led to the fall of the National Congress Party's (NCP) regime and its long-time ruler Omar al-Bashir. Therefore, the Sudanese should remember the month as the 'Great December', comments Hassan Faroug.
Mass anti-government demonstrations erupt across Sudan in December 2018, initially over bread price rises and shortages, amid steep inflation. But soon the nationwide protest shifts to call for President Omar al-Bashir to step down. Security forces and the police respond with a fierce crackdown on the uprising, using excessive force against citizens. December 2018 was the beginning of the end of Bashir's regime.

Al-Bashir, leading an alliance of the army and Islamist hardliners, took power on June 30, 1989, by staging a coup against Prime Minister Sadiq al-Mahdi, dissolving the government and all political parties. Since that day, people had engaged in all forms of peaceful resistance against his rule, that ended on April 11, 2019.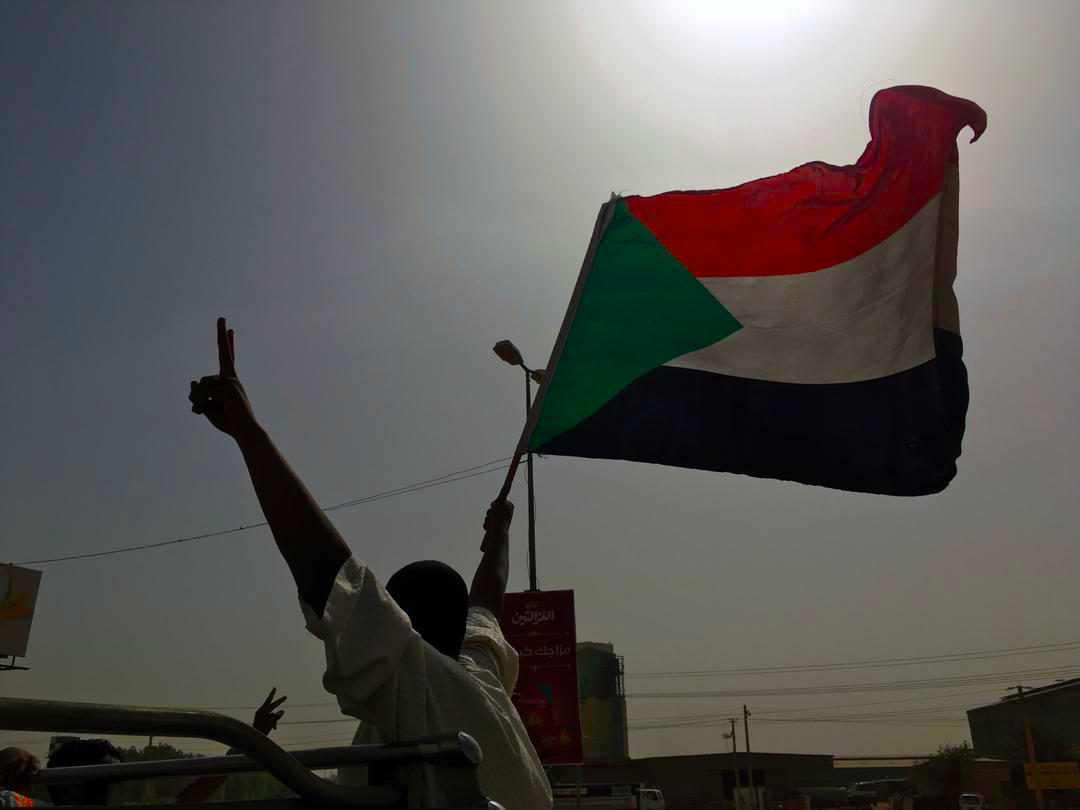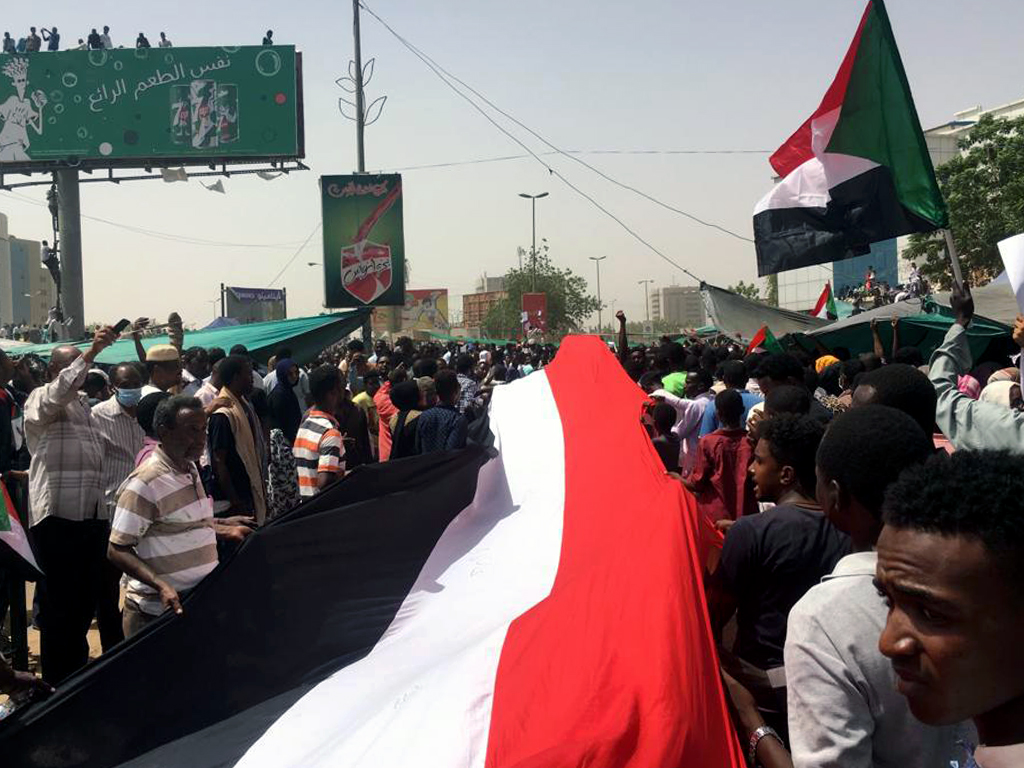 Citizens celebrate the toppling of Omar al-Bashir in Khartoum.
(cc) AlAdwaa. Online | Mohamed Hilali | April 11, 2019
Throughout Bashir's 30-year-rule tanks guarded vital places, such as the state radio and television stations, a sign that he was always aware of the threat against him. And the history of the Sudanese people and their struggles against dictatorial regimes, speaks for itself – they have by now succeeded in toppling three authoritarian governments led by Sudanese army generals.

The first revolt, known as the 'October Revolution' started on October 21, 1964, and led to the toppling of General Ibrahim Abboud's military government, six years after he seized power. Abboud's ousting ushered in a four-year-period of parliamentary democracy.

In May 1969, General Jaafar Nimeiri overthrew the civilian government of President Ismail al-Azhari. It was Nimeiri's government that decided in September 1983 to apply sharia law throughout Sudan, bringing back punishments such as amputating the hands of thieves. After 16 years of fierce rule, following a popular uprising, Nimeiri was overthrown on April 6, 1985.
Following the two previous revolutions in October 1964 and April 1985, the December 2018 uprising is the third revolution that has brought regime change in Sudan. After four months of nationwide demonstrations, vigils and other forms of peaceful resistance against injustice and repression by the dictatorial regime, long-serving al-Bashir had been removed from power.

From Sennar, Damazin and Atbara, to Khartoum and many other towns across Sudan, protesters were confronted with repression and excessive force by aides of Bashir's regime. But the Sudanese people didn't waver. With slogans such as "Just fall – that is all", and "The Sudanese cities are revolting", people courageously kept revolting in every city and every village.

In recognition of this unwavering courage of the Sudanese people, and memory of all the lives lost and the people harmed during the uprising, besides October and April, the month of December deserves its place in the history books, recorded as Sudan's 'Great December'.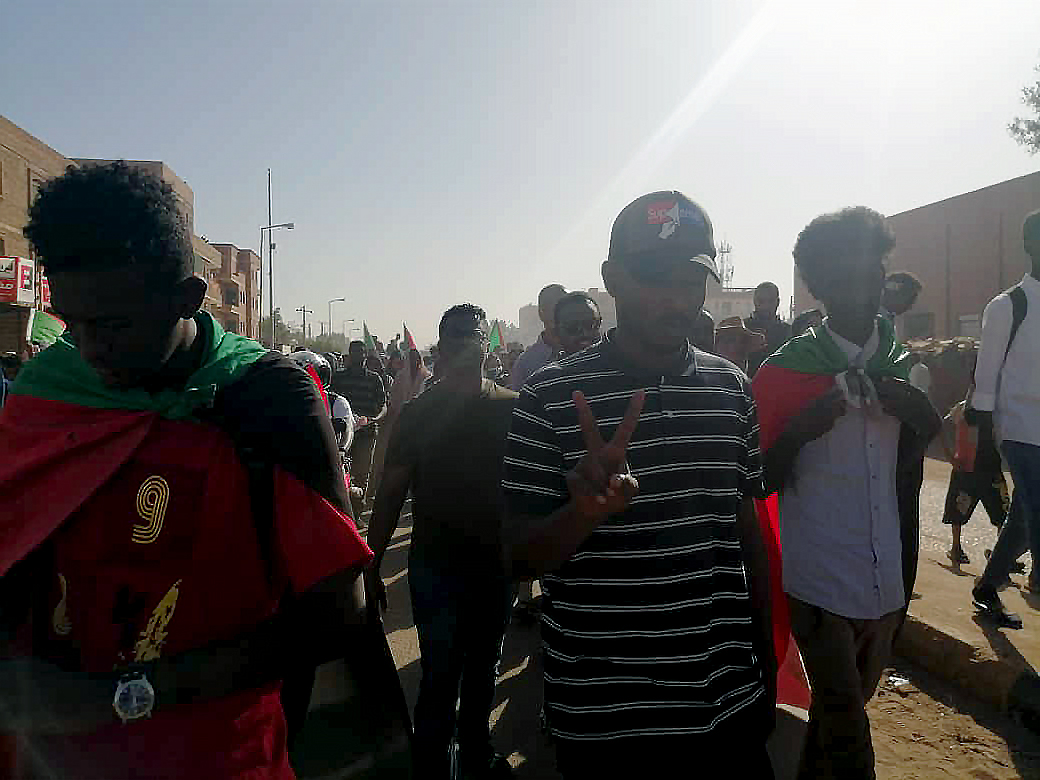 People in Khartoum celebrate the first anniversary of the onset of Sudan's revolution.
(cc) AlAdwaa. Online | Mohamed al-Amin| April 11, 2019